Violence erupts in Somalia over delay in elections, government blames UAE and asks for apology
The Somalia Government has alleged in a statement that a country is issuing false information, factless and misleading statements, which appear to be supporting the revolt (Somalia Violence).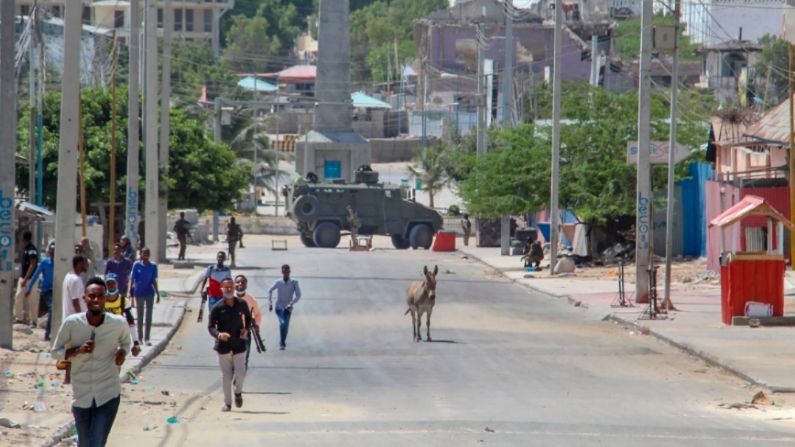 Tension increases in Somalia over election delays
Tensions Increased Between Somalia And UAE: In the African country Somalia, there has been a lot of violence due to the delay in elections, in which five people died and a large number of people were injured. After this, Somalia Government has issued such a statement, after which the tension between its United Arab Emirates has increased. Two days after the violence here, the Ministry of External Affairs has accused the 'external forces' of increasing problems. In Somalia, at least five soldiers were killed in violent demonstrations over the delay in elections.
Apart from this, more than a dozen people have also been injured, mostly common people. Somalia's President Mohamed Abdullahi Mohamed is facing a lot of pressure as the country was to hold elections on February 8, but could not be voted on that day. In fact, no consensus could be reached on how to conduct the elections. Some people in Somalia are demanding the President's resignation (Somalia Issue).
Accused of making misleading statements
In a statement released on Sunday, the Ministry of External Affairs has alleged that a country is issuing false information, factless and misleading statements, which seem to support the rebellion. Although no country has been named in the statement, it is clear that the UAE and Somalia Issue is being cited, which criticized the violence. With this, the UAE also expressed concern over the conditions here.
What did the UAE say?
The UAE said in a statement on Saturday, "The UAE has expressed serious concern over deteriorating conditions in Mogadishu, the capital of Somalia." Somalia's Information Minister Osman Dubbe has given a furious response to the UAE's statement, saying it is inflammatory. He said that UAE should apologize (Somalia Said UAE Should Apologize). The UAE and Somalia relations deteriorated when DP World, a UAE company, entered into separate agreements with the Somali Regional Administration of Somaliland and Puntland without the consent of the Somalia Federal Government. Was signed
Also read- Now Imran, Maryam Nawaz, accused of rigging the elections, said – PAK Army also got along with PM
Also read- 'Thought all is over' aircraft crashed into 241 people, witnesses told the story of the dreaded manger
.