Three journalists who raised their voices in China have to face punishment, what is the truth of Galvan?
On the social media platform of China, Qiu wrote that he won from the perspective of India (India), for which he had to pay a low price. It was only after this remark that Qiu (Qiu) was arrested.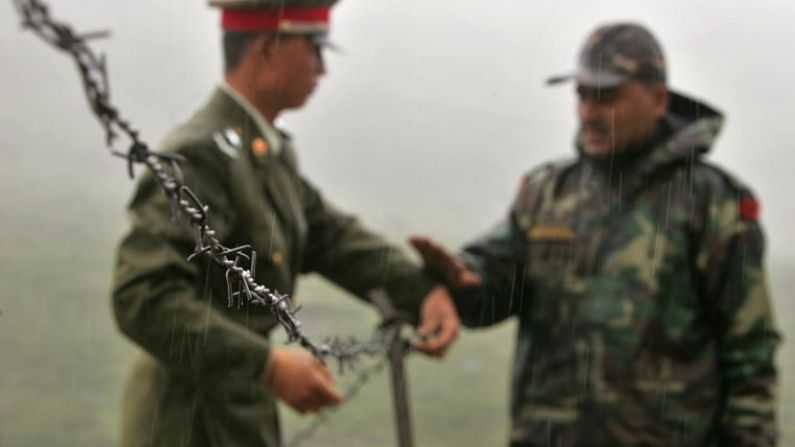 Symbolic photo.
Violent clash in Galwan Valley last year between India and China increased the tension. In this skirmish, 20 Indian soldiers were martyred. China, which initially denied any harm, had officially admitted that four of its soldiers had been killed in the clash. (China arrests journalists for raising questions)
China's claim was in sharp contrast to many reports on this matter. Some Chinese journalists have raised questions on the number of people killed in the clash by China. In response to these questions, three journalists have been jailed. Journalists have been accused of insulting the martyrdom of the army.
America claims, 35 soldiers killed
Qiu Jiming's name is among the journalists arrested in China. 38-year-old Qiu works with the Economic Observer. He was arrested on Saturday after releasing these figures. Let us tell you that a US intelligence report claimed that at least 35 Chinese soldiers were killed in violent clashes in the Galvan Valley.
Journalist Qiu questioned China's figures. He had expressed doubts in this social media post. He also questioned the issue of releasing it after so many days. Qiu wrote on China's social media platform that he won from India's perspective, for which he had to pay a low price. It was only after this remark that Qiu was arrested.
Two bloggers arrested
Apart from Qiu, two bloggers have also been arrested. The People's Liberation Army of China officially acknowledged for the first time on Friday that eight months after a violent clash with Indian soldiers in the Galvan Valley of East Ladakh in June last year, four of its soldiers were killed. This was the biggest military confrontation between the two neighboring countries, India and China in more than five decades.
ALSO READ: Bangladesh: 12 lakh dollar gold seized at Shah Amanat Airport, 150 golden bricks seized by customs officials
Also read: 'Avoid eating snake-scorpion, otherwise a second pandemic may come', PETA warns British soldiers