Prince William of Britain talks to family of Indian origin, removes fears over Covid vaccine
Prince William (Price William) said that it is a very important solution to combat the epidemic. He has discussed this issue with a family of Indian origin family.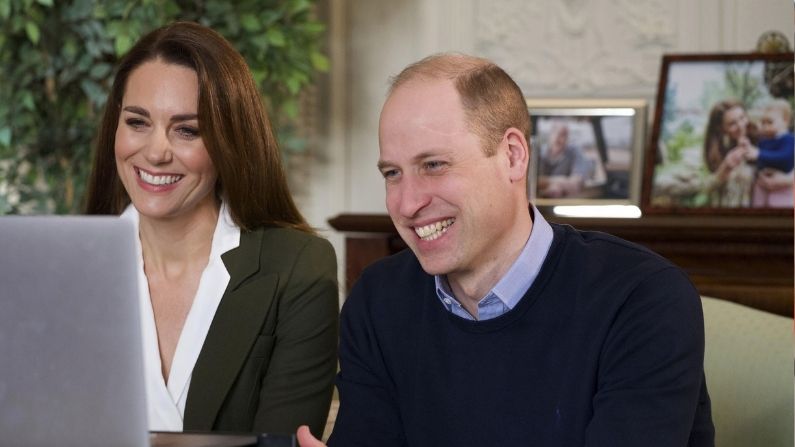 Prince William spoke to a family of Indian origin
Prince William Talks To Indian Family: Worldwide, cases of Coronavirus are once again increasing. Meanwhile, many countries have also started Vaccination campaign. People do not hesitate to get vaccinated for this so big celebrities are encouraging people to get vaccinated. Now another name has been added to them. Prince William has become another member of the British Royal Family who have encouraged people to install the COVID Vaccine.
William said that this is a very important solution to combat the epidemic. The 38-year-old 'Duke of Cambridge' William discussed the issue during a video call from a family of Indian origin living in London. The Motha family, who live in London, spoke to William about their apprehensions about the vaccine. William reiterated the idea of ​​his grandmother Queen Elizabeth II, emphasizing the importance of vaccination.
Catherine also talked
Along with this, he also warned about the misleading information being spread about the vaccine on social media. On a video call with his wife Catherine Middleton (Catherine (Kate) Middleton.), William said, 'Catherine and I are not medical experts of any kind, but support vaccination. it is very important.' He said, 'We talked to a lot of people about this and got good response from them. We have to continue this, so that even the younger generation feels that it is important for them.
Pieces are prevented from getting out of the house
Due to health reasons, Indian Origin Family in Britain has been avoiding getting out of the house since the onset of the epidemic. She joined the video call with her husband Hiren and daughters Shyama (11) and Jyoti (9). Modha said, 'This vaccine is new, but when more people are applying it, then it is known that it is working. Infection cases are decreasing. This is a positive step.
Also read- 'Diamond necklace' seen in space, NASA released photo taken with Hubble telescope
Also read- Maulvi and two others shot dead in Pakistan related to 'Jamiat Ulema-e-Islam'
.