President of this country, who came to India with girlfriend, now got three years sentence for corruption
The case against Nicholas Sarkozy, France ex-president, went on trial for 10 days at the end of last year. He is accused of corruption and misuse of office.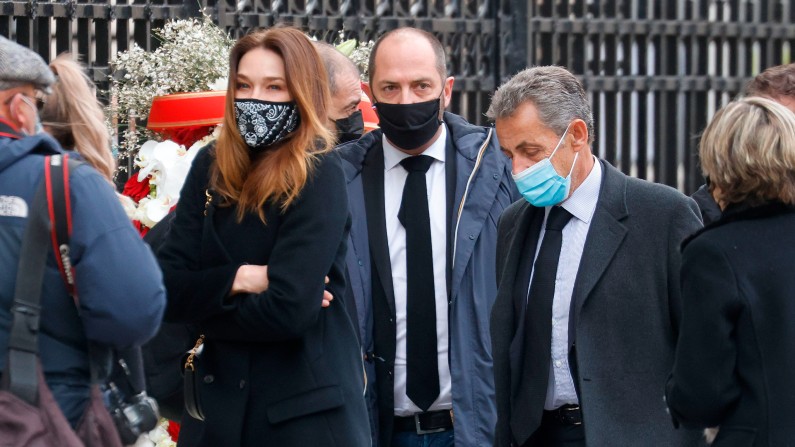 Former French President and his wife Carla Bruni. AFP (File Photo)
France Former President Nicolas Sarkozi faces jail: Former French President Nicolas Sarkozy has been convicted on corruption charges. The court sentenced him to three years. Sarkozy was the President of France from 2007 to 2012. He has denied all the allegations against him. At the end of last year, the case was heard for 10 days. He is accused of corruption and misuse of office. The court sentenced him to one year in jail and two years of suspended jail.
The 66-year-old Sarkozy is suspected to have illegally helped a senior magistrate in 2014 in his personal interest. For the first time in the modern history of France, a corruption case has been filed against a former President. Before Sarkozy, Jacques Chirac was found guilty of misusing public money in 2011. He was sentenced to two years in prison for his work done as the Mayor of Paris. Sarkozy's lawyer and his old friend Thierry Harjog and retired magistrate Gilbert Ejibert have also dismissed the allegations on themselves. Although Nicholas Sarkozy will go behind bars, it is unlikely. Sarkozy can appeal against this decision.
Electronic bracelet will be tied in hand
The court said that Sarkozy can request to remain in custody at home. However, during this time an electronic bracelet will be worn in his hand. The court said that the facts are very serious as they have been done by the former president. A president helped him in the personal interest of the magistrate. Apart from this, as a former lawyer, he knew very well that he was breaking the law. Other cases will also be heard against Sarkozy this month. Apart from them, 13 others are also accused of illegal financing for the 2012 presidential election campaign.
India came with girlfriends in 2008
Nicolas Sarkozy visited India in 2008 as President. His girlfriend and model Carla Bruni was also with him at that time. Usually the Head of State comes on an official visit with his wife, but his arrival with girlfriends became a matter of discussion.
read this also
Pakistan does not have grid system to provide electricity to people, suggestion to spend wasted energy in bitcon mining
The freight train will travel from Turkey to Pakistan after traveling for 12 days, then the train stopped for 9 years to run on the track
.