Nepal's PM Oli challenged Prachanda, said- If you can remove me from the post of Prime Minister
The Supreme Court of Nepal also (Nepal Supreme Court) in a landmark decision quashed the 'unconstitutional' decision of the Oli Government to dissolve the lower house of Parliament.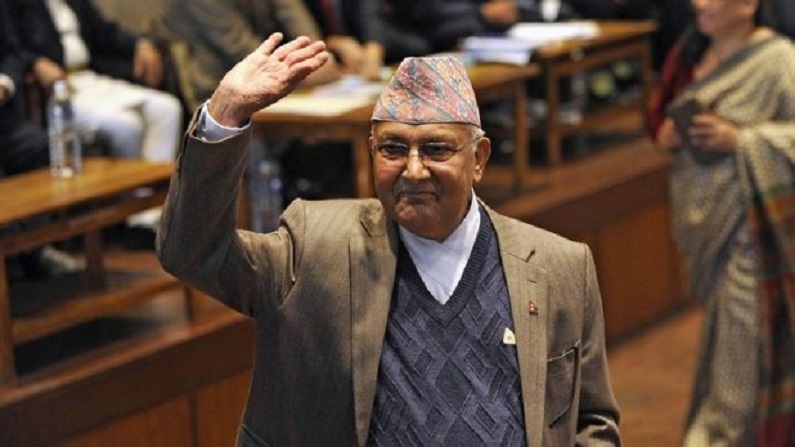 KP Sharma Oli
Nepal PM KP Sharma Oli Challenges Prachanda: The political crisis is continuously deepening in Nepal. Now the country's Prime Minister KP Sharma Oli on Sunday challenged the faction led by Pushpa Kamal Dahal Prachanda of the ruling Nepal Communist Party if they can be removed. , Then remove them from the top position. Oli, 69, was addressing a program in his home district of Jhapa. During this, he said this. According to the My Republica newspaper, he has challenged Prachanda's leadership faction to bring a no-confidence motion.
The Prime Minister said, 'KP Oli is still the leader of the parliamentary party of Nepal Communist Party. He is the Prime Minister in addition to being the party president. If you have restored Parliament, then remove KP Oli from the post of Prime Minister. Last year, there was a political crisis in Nepal when on December 20, President Bidya Devi Bhandari announced the dissolution of the lower house of parliament and fresh elections on the recommendation of Prime Minister Oli.
The Supreme Court gave a shock
Last week, a five-member constitutional bench of the Nepalese Supreme Court quashed the Oli government's 'unconstitutional' decision to dissolve the 275-member lower house of parliament in a landmark judgment. The court also ordered the government to convene the session within the next 13 days. The newspaper quoted Oli as saying, 'If you can remove, then remove me. If I am deposed, I will win the next election with a two-thirds majority. '
No intention to resign
Earlier it was reported that Prime Minister KP Oli has no intention of resigning immediately and he will execute the Supreme Court's order to face Parliament. This information was given by an official representative of the Prime Minister. The Supreme Court of Nepal had ordered the reinstatement of the dissolved House of Representatives, giving a jolt to Prime Minister KP Sharma Oli, who was busy preparing for the election ahead of schedule.
Also read- Russian Mi-35 military chopper survives by crash in Syria, Russia refuses news of crew casualties
Also read- Now, in neighboring countries, petrol and diesel will be put in 'Aag' PAK Petrol will be expensive from India, price may apply from tomorrow
.