Militants in Pakistan rained on vehicle of female activists, four killed
Militants attacked and killed women activists in Pakistan. Four workers died in this attack.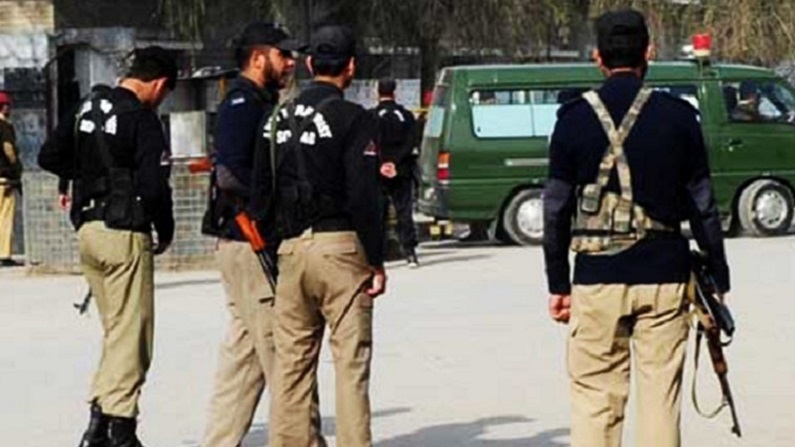 Pakistan Police – Indicative Photo (AFP)
In Militants, a group of suspected militants in Pakistan attacked a vehicle carrying women activists on Monday and killed four women. Police said that the incident took place in the tribal area of ​​the northeast border of the country bordering Afghanistan. He said that women activists of a non-governmental organization (NGO) were being transported by vehicle, then their vehicle was attacked by the terrorists. Four women died and the driver was injured.
Local police officer Iqbal Khan said that the attack took place in Ipi village of Mir Ali, a town in North Waziristan district. The district police chief Shafiullah Khan confirmed the attack. He said, the police have started a search operation in an attempt to locate the attackers and arrest them. The attackers fled towards the hill after executing the incident. So far no terrorist organization has taken responsibility for this.
Killed women were made aware of women's rights
Officials said that the women killed were from 'Sabawoon Pakistani charity'. They used to provide training to women interested in doing business in their homes. In addition, she was made aware of women's rights. Women activists traveled to Mir Ali from Bannu city in Khyber Pakhtunkhwa province. Pakistani human rights activists have condemned the incident on social media. People have demanded quick action against those responsible for the incident.
Terrorists are gathering in Taliban stronghold area
Police said that the terrorists knew that the women were going to come here, so they were already sitting ambush. In recent months, Pakistani terrorists have increased their activity in the region. It is suspected that they are trying to regain the lead in this Taliban stronghold. In the former tribal areas bordering Afghanistan, militants often attack Pakistani soldiers. The northern and southern Waziristan districts served as the mainstay for local and foreign militants. However, the army took over the areas in 2015 and drove out the terrorists.