Israeli ship reached Dubai port for repair, cargo vessel damaged by blast in the sea
This blast occurred at a time when Tehran is repeatedly violating the Nuclear Deal in 2015. Iran is pressurizing the Biden Administration to remove the economic sanctions.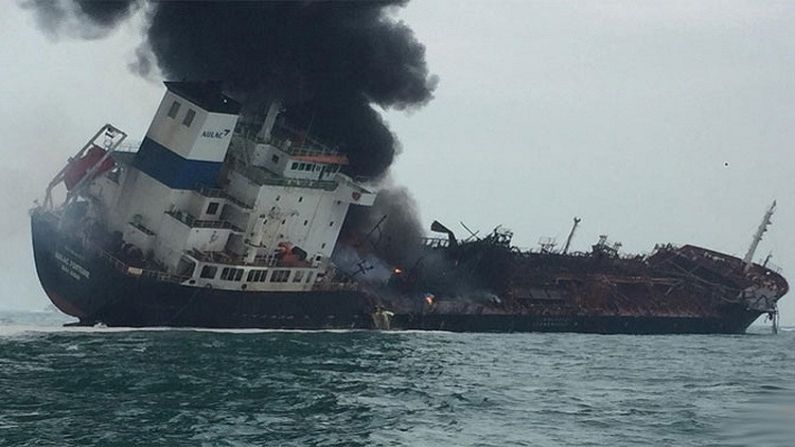 File Photo
A cargo vessel from Israel, damaged in a recent mysterious blast in the Gulf of Oman, arrived at Dubai Port on Sunday for repairs. Security concerns have increased after the incident in the Middle East Water Region amid the ongoing deadlock with Iran.
The crew members of the Israeli vessel MV Helius Ray, who arrived at the port of Dubai, have not been harmed during the blast. According to US defense officials, the explosion caused large holes in the ship at four places. However, the cause of the explosion has not been known so far.
Iran government did not comment
Israeli Channel 13 said in a report that in Israel, an assessment is being made that Iran was behind this attack. However, when the Israeli authorities were contacted in this regard, they did not directly respond to this. On the other hand, the Iranian government has also not commented on the blast.
The blast has taken place at a time when Tehran is repeatedly violating the 2015 nuclear deal. Iran is pressurizing the Biden administration to remove economic sanctions. The Friday blast on the ship brought back memories of attacks on oil tankers in 2019, for which the US Navy had blamed Iran. At the same time, Iran denied its role in any incident of attack.
The ship was coming from Saudi Arabia
Let us know that satellite-tracking data from the MarineTraffic.com website revealed that Helios Ray was entering the Arabian Sea on Friday. But then it suddenly returned the opposite way and started going back towards the Hormuz Strait of Hormuz. The ship was coming from Dammam in Saudi Arabia and was to fly to Singapore.
ALSO READ: Trump's 'golden' mannequin, magic wand in hand, shines at CPAC meeting despite criticisms and controversies
Also read: Turkish terrorists trying to do something 'big' with al-Qaeda, 'jihadi network' maintaining on Indo-Nepal border
.