The Israeli ship named MV Helios Ray exploded as it exited the Middle East. Iran is believed to be responsible for this attack.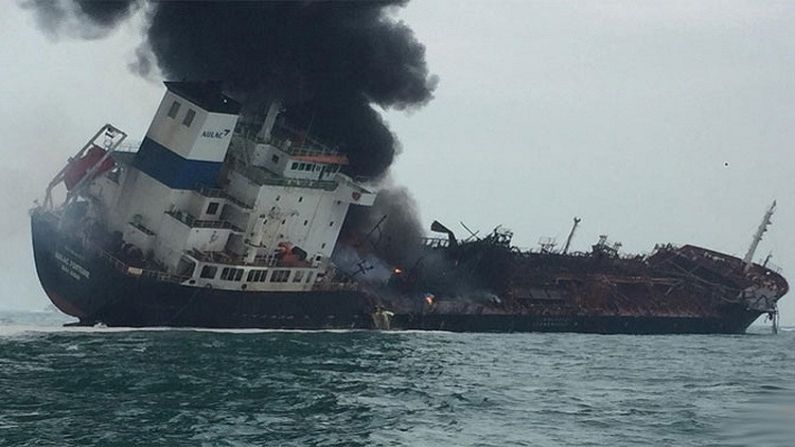 File Photo
A cargo ship owned by Israel exploded on Friday. This Israeli ship was exiting the Middle East. The explosion in the region, amid growing tension between America and Iran in the Middle East, has raised concerns about ship safety. According to the United Kingdom Maritime Trade Operation, crew members have not been hurt in this blast and are safe. Due to this explosion in Gulf of Oman, the ship had to return to close port.
Maritime intelligence firm Dryad Global has identified the ship as MV Helios Ray. Another private security officer has also named the ship Helios Ray. Satellite-tracking data from the MarineTraffic.com website revealed that Helios Ray was entering the Arabian Sea on Friday. But then it suddenly returned the opposite way and started going back towards the Hormuz Strait of Hormuz. The ship was coming from Dammam in Saudi Arabia and was to fly to Singapore.
Iran's hand in the blast!
Israeli Channel 13 said in a report that in Israel, it is being evaluated that Iran was behind this attack. However, when Israeli officials were contacted in this regard, they did not directly respond. On the other hand, the Iranian government has also not commented on the blast. The blast has taken place at a time when Tehran is repeatedly violating the 2015 nuclear deal. Iran is pressurizing the Biden administration to remove economic sanctions.
Iran accuses Israel of attacks
At the same time, Iran has blamed Israel for the recent serial attacks. This includes the destruction of the advance centrifuge assembly plant at the Natanz nuclear facility last summer and the assassination of top Iranian scientist Mohsen Fakhrizadeh. Significantly, Fakhrizadeh was in charge of the nuclear programs of the Islamic Republic Army. Who was murdered last year.
Also read: US targets Iran-backed fighters in Syria, tainted missiles
.
Kanyadan vs Sukanya

LIC Policy Revival