China's tone softens for India, even after losing in vaccine supply race said – 'Welcome'
China has promised to provide one crore vaccines to the United Nations-backed 'Covax' initiative, but vaccines for Kovax were first supplied from the Serum Institute in India. .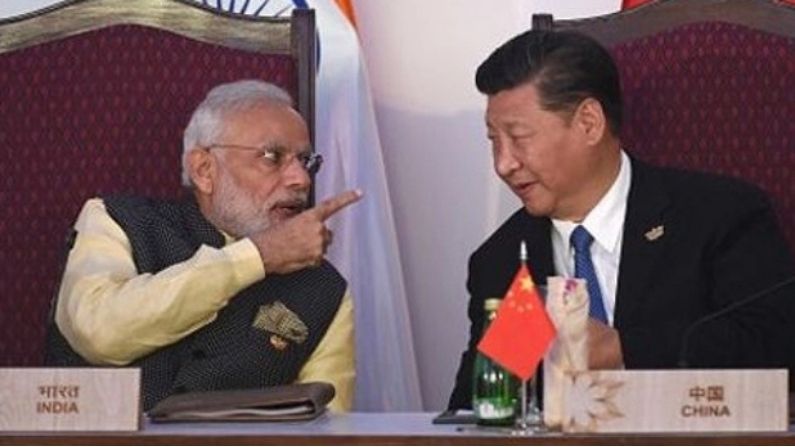 India China (File Photo)
China on Friday welcomed the supply of large scale Covid-19 Vaccine to several countries from India. At the same time, China did not listen to the news like 'He lost to the neighboring country in the race to provide vaccines'. China Foreign Ministry spokesman Wang Wenbin said at the press conference that we welcome this and hope that more countries are vaccinating the world to help in the Global Initiative to deal with the epidemic. ), Especially to developing countries.
He said that China is recovering from its domestic problems in providing vaccines to other countries. He said this while referring to the need for vaccines to immunize China's 1.4 billion population. He said that China is providing vaccines to 53 countries and exporting it to 27 countries. He said this in view of reports that many of these countries have not yet received Chinese vaccines or have not supplied the quantity as promised.
India supplied first
China has promised to provide one crore vaccines to the UN-backed 'Kovacs' initiative, but the first supply of vaccines for Kovacs was made from the Serum Institute in India, which was intended for Ghana. India on Wednesday sent the first consignment of six lakh vaccines of Kovid-19 to Ghana under Kovacs.
What is COVAX?
Significantly, Kovacs is a program of international cooperation, which aims to ensure fair access of Kovid-19 vaccines to low- or middle-income countries. India is producing two vaccines of Kovid-19. One of these vaccines is Covishield of SII, Pune, developed by Oxford-AstraZeneca. At the same time, the second vaccine is Covaxin, which is being produced by India Biotech.
Chinese Commentary Diplomacy
India is expected to speed up its vaccine diplomacy in the coming weeks once covaxine is approved by the World Health Organization. Commenting on China's vaccine diplomacy, the global health expert of the US think tank 'Council on Foreign Relations', Huang Yanzhong, said that China's success in controlling the spread of Kovid-19 to its limits was largely due to vaccination His need was reduced to recent times.
Also read: Is there really no danger of Islamabad being 'blacklisted' from the FATF? Pakistan's senior minister claims
.
Kanyadan vs Sukanya

LIC Policy Revival