After America, Israel now attacks Syria, missiles fired near the capital Damascus
Israel has carried out hundreds of attacks on military bases in Iran over the past several years in Israel, but rarely has it claimed responsibility.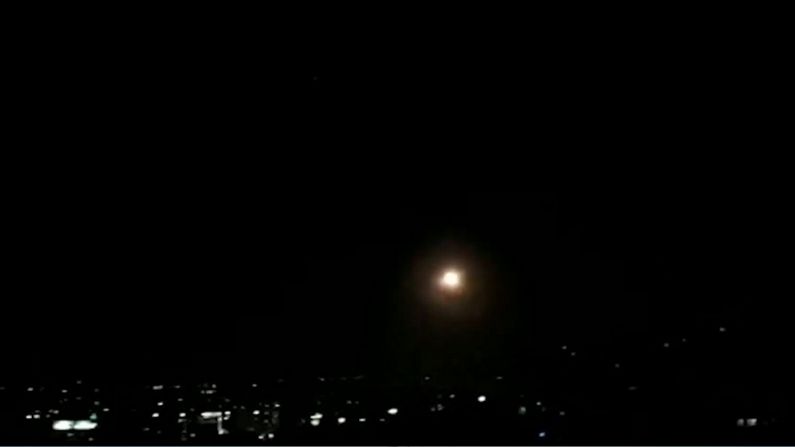 Israel launched a missile attack on Syria
Israel Missile Attack on Syria: Missile attacks on Syria have been witnessing a boom over the past few years. Now Israel (Missile Attack on Syria) has launched a missile attack near the capital Damascus. Due to which the Syrian Air Force was active in the capital Damascus and the south suburbs on Sunday night in response to these missile attacks. However, no casualty was reported in the attack. Government media has given information about this.
State TV quoted an unidentified military official as saying that most Israeli missiles were dropped before they reached their target near Damascus. Israel has carried out hundreds of attacks on Iran-linked military bases in Syria over the years, but rarely has it taken responsibility or spoken about these operations.
America also attacked
The attack comes at a time when the US on Thursday carried out airstrikes targeting the bases of Iran-backed militia organizations near the Iraqi border in Syria. The US said the attack was a response to an Iraq rocket attack earlier this month in which a civilian contractor was killed and a member of the US service and others belonging to the coalition army were injured. They went.
Iran had expressed opposition
Iran objected to this air attack (US Airstrikes in Syria). The airstrikes were carried out in eastern Syria targeting Iran-backed militias. Iran said that this attack will give a boost to terrorism in the region. Ali Shamkhani, Iran's senior defense official and secretary of the Supreme National Security Council, had said, "The recent action by the US will bolster the activities of the Islamic State in the region."
What did the defense minister say?
Earlier, Defense Minister Lloyd Austin said that we are fully aware of the targets that have been targeted. We know who we have targeted. Speaking immediately after the Airstrike, Austin had said, "We believe the target targeted was being used by Shia militants." From here on February 15, an attack was carried out in northern Iraq, in which one person was killed. At the same time, an American soldier and other coalition soldiers were injured. Austin said that it was he who advised Biden to take this decision.
Also read- 'I am gay, I too' people shouted slogans, on whom did the gay men who were arrested by the police leave, watch the video
Also read- Donald Trump in front of the world for the first time after the defeat, Biden fiercely criticized, said – the journey is still going on
.