US Stimulus Package is not good for India, petrol, diesel and domestic gas may increase the price!
The US Stimulus Package has received approval from the US House of Representatives. The price of crude oil has increased by $ 1 due to the expectation of this package. If crude oil becomes expensive then the pressure on petrol and diesel will increase.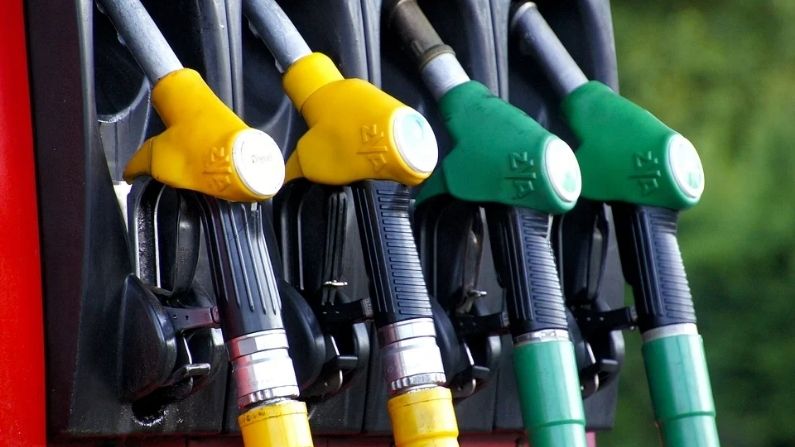 In crude oil, the budget of the people will deteriorate badly.
The US House of Representatives has approved a relief package of $ 1.9 trillion ($ 1.9 trillion or 135 lakh crores). Now it has been sent to the Senate. Due to this relief package, the stock market is seeing a boom. Along with the rise in the price of crude oil today, which is bad news for India. Already, the price of petrol-diesel and LPG gas cylinders is touching the sky. In such a situation, the budget of the common people will be severely deteriorated in crude oil.
According to the data available on Investing.com's website, crude oil was trading at $ 62.48 per barrel at 12 noon in April with a rise of $ 0.98 (+ 1.59%). WTI crude was currently trading at $ 62.54 per barrel, up by $ 1.04 (+ 1.69%). Oil industry experts say that if the price of Brent crude rises by one dollar, then the price of petrol increases by 55 paise per liter and diesel by 60 paise per liter.
Brent crude may reach $ 70
Recently, Goldman Sachs, Morgan Stanley and Bank of America had said that crude oil will soon reach $ 70 level in the international market. However, Petroleum Minister Dharmendra Pradhan said that oil producing countries have been asked to increase the production of oil so that the general public of India can get relief from rising oil prices. If the price of crude oil falls, the prices of petrol, diesel and cooking gas can be reduced by March or April. Even a week ago, Pradhan said that we are in constant contact with OPEC & OPEC plus (oil producing countries).
Crude oil production expected to increase from April
It is believed that OPEC + countries will accelerate production from the month of April. However, it will not see a drop in price, because the demand is very high. Experts say that in states where VAT is high, the rate of petrol will reach 100 rupees in every situation. Unless governments do not cut taxes, price cuts are not possible. The price of crude oil that India has bought on Tuesday is $ 63.90 per barrel. The report says that in the next few months, its price will increase by $ 6-7.
LPG gas has become expensive again today
Even today, the price of LPG gas has increased by 25 rupees amidst the rising rate of crude oil. Within the last one month, it has increased by 125 rupees. Recently, the Governor of the Reserve Bank also suggested a reduction in tax on petrol and diesel. At present, 60 percent of the retail price of petrol is taxed, while diesel has 54 percent tax. The major part of the price of petrol is the excise duty levied by the Center and the VAT levied by the state.
Also read, SBI is offering a chance to buy property cheaply, the process will start from March 5
Also read, Pakistan came to its knees, if it is not forced to import from India, there will be a loss of 2 lakh crores, 1.5 crores jobs are also in danger!
.