This car company made a tremendous record of sales, sold 1,64,469 vehicles in just 28 days
Maruti Suzuki India's renowned models Ertiga, Vitara Brezza, XL6, S-Cross and Gypsy saw 19 percent growth in February 2021 at 26,884 units,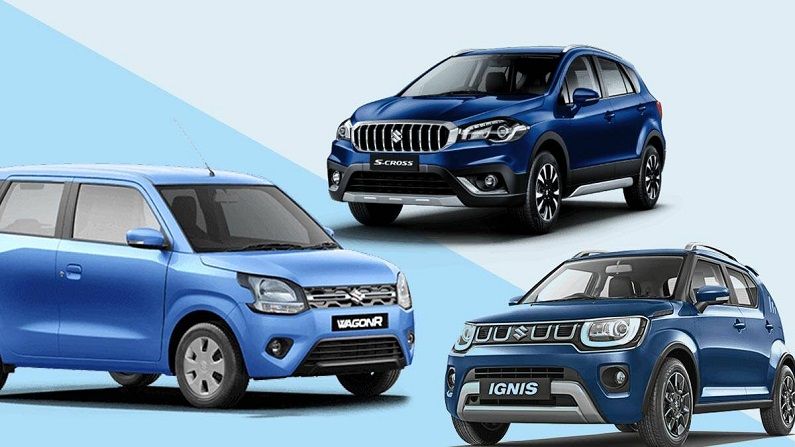 Maruti Suzuki Cars
Maruti Suzuki India has released its sales figures for the month of February 2021, during which the company's total domestic sales stood at 1,52,983 units, an increase of 11.8 percent compared to 136,849 vehicles sold during the same month in 2020. . On the other hand, Maruti Suzuki India's total sales for February 2021 stood at 1,64,469 units, an increase of 11.8 percent over the same month last year, when it recorded a total sales of 147,110 vehicles.
Compared to a month before January 2021, when the company saw sales of 148,307 units in India, Maruti Suzuki saw a 3 percent month-on-month (MoM) growth. The company's exports for the month increased by about 12 percent to 11,486 units as compared to 10,261 vehicles exported in February 2020. Last month, Maruti Suzuki India's exports also crossed the 2 million-unit mark. In the domestic market, Maruti's entry-level models – the Alto and S-Preso, collectively saw sales of 23,959 units, down nearly 13 percent, compared to 27,499 units sold in February 2020 a year earlier.
Sale of subcompact cars fiercely
With its subcompact cars, including hatchbacks like the Swift, Celerio, Ignis, WagonR and Baleno, and with the Tour S subcompact sedan, mass sales reached 80,517 units, up 15.3 percent from the 69,828 units sold at the same time. is more.
The company's compact sedan, the Maruti Suzuki Ciaz, again saw a steep decline of 40.6 percent with monthly sales of 1,510 units last month, up from 2,544 units earlier. At the same time, the company's iconic cars Ertiga, Vitara Brezza, XL6, S-Cross and Gypsy saw a 19 percent increase in February 2021 at 26,884 units, while the Eco van saw a 6 percent increase. The company's passenger vehicle (PV) sales for the previous month were 144,761 units, 8.3 percent higher than the 133,702 PVs sold during February 2020.
Also earned profit in commercial vehicle
In the case of commercial vehicles, Maruti Suzuki India's Super Carry LCV registered sales of 2,722 units in February 2021, which is significantly higher than the 448 units sold during the same month last year. According to the company, it has been able to gain a large share in markets such as Chile, Indonesia, South Africa and Sri Lanka. Models like Alto, Baleno, Dzire and Swift have emerged as popular options in these markets. We currently export around 150 variants of 14 models to more than 100 countries.
read this also-
These top 6 bikes will be launched this month, know which car is fit for you with the price
After Xiaomi, now Huawei is going to make electric car, will be launched later this year
.