Mukesh Ambani's company got a big shock, Supreme Court bans Reliance Retail – Future Group deal
The Supreme Court, while staying the deal, issued a notice to Future Retail and asked to reply in writing. Now all transactions related to this deal have been banned till the next order.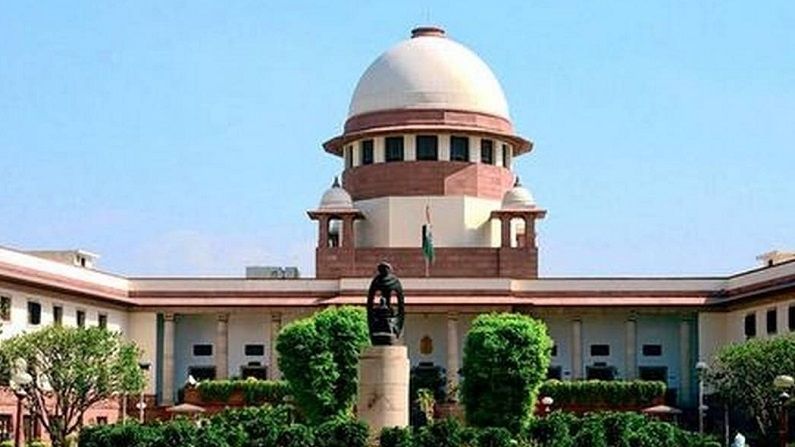 Supreme Court (File Photo)
There is a big news coming from the Supreme Court. The court has stayed the Reliance- Future Group deal while ruling on the petition of giant e-commerce company Amazon. On Monday, the Supreme Court has given this decision, stopping the decision of the Lower Court. According to the news of Live Mint, now all transactions related to this deal have been stopped till the next order. On the petition of e-commerce company Amazon, the Supreme Court has issued notice to Future Retail and Reliance Industries Limited. In this notice, both companies have been asked to present their case within three weeks. Also, the Supreme Court has put a stay on the further process of the deal between Reliance-Future. Reliance Retail has suffered a major setback with this decision of the court. In fact, Mukesh Ambani's company Reliance Retail was looking to strengthen its hold in the retail sector through this deal, which is now banned.
In fact, Future Group, which runs the retail store, had earlier alleged that the American retail company Amazon (Amazon) received a compensation of Rs 290 crore ($ 40 million) from Reliance Industries (RIL) against its agreement to sell the business. Was sought Amazon has claimed this claim made by Future Group on Singapore's five-decision platform as false and misleading. The Kishore Biyani-led Future Group, in a claim submitted before a bench of the International Arbitration Decision Center in Singapore, said that Amazon had asked for $ 40 million or Rs 290 crore in a phone conversation with Reliance Industries over its agreement. was.
RIL-Future Group deals for Rs 24713 crore
Future Group has also said that American company Amazon had complete knowledge of the Rs 24,713 crore Future-Reliance Industries deal. But an Amazon spokesperson said that the company found the Future Group's claim to be untrue and misleading. The spokesman said that this claim of Future is dubious and it is an attempt to create confusion in public at such a time when Amazon has filed a special permission petition before the Supreme Court.
This is the whole case
In August 20019, an agreement was made to buy 49 percent stake of Future Coupons Limited, an unlisted company of Amazon Future Group. Future Coons holds a 7.3% stake in Future Group's listed company Future Retail. Amazon had also signed an agreement with Future that it could also buy information details between 3 and 10 years.
On August 29, 2020, the Future Group in its contract announcement with Reliance, in which it had signed an agreement to sell its retail and wholesale business to Reliance Retail, said that its deal with Reliance Industries is worth Rs 24,713 crore. Amazon challenged against this before a one-member emergency bench at the Singapore International Arbitration Center in October 2020. Amazon alleged that it had disobeyed a contract with Reliance to sell the business with Reliance.
In an October 2020 statement at a midterm forum hearing in Singapore, Future Group stated that in August 2020, between number three defendant Kishore Biyani and number 8 defendant Rakesh Biyani and Abhijit Majumdar on behalf of Amazon.com NV Investment Holdings LLC In the conversation, plaintiff Amazon demanded compensation of $ 40 million.
read this also: LIC launches new policy Bima Jyoti: Guaranteed returns will continue to be available for 20 years in addition to fixed income
read this also: How safe is your valuables kept in a bank locker, know how much you have to pay for a locker