Know these 5 things before buying a second hand bike, otherwise there can be big loss
Many times bike sellers also sell motorcycle by making fake paper, in such a situation that if the buyer is not conscious, then he brings home without asking for it.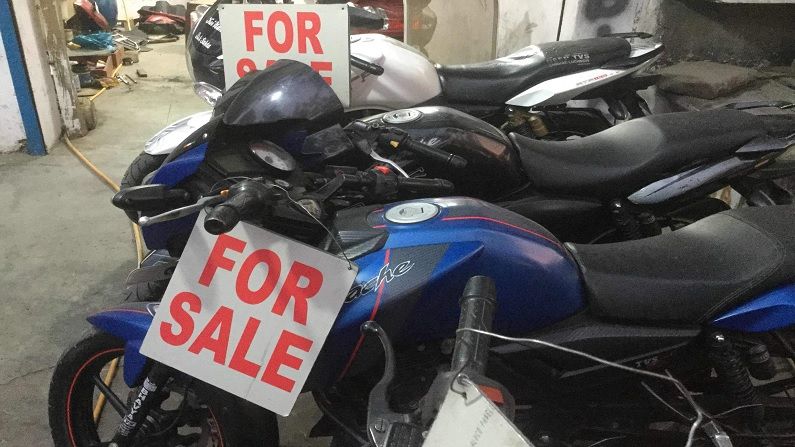 Bike Sale Compressed
If you are planning to buy a second hand bike this year and want that you do not have to deal with any kind of losses, then it is important to pay attention to some other things besides the look of the motorcycle. If you do not pay attention to these things then you may have to face heavy loss.
Many times, due to lack of knowledge or carelessness, people sit in a deficit deal while buying second hand vehicles. It happens that bike sellers make fake paper and sell it, in such a situation that if the buyer is not conscious, then he brings it home without calling. Therefore, we are going to tell you some things that you should take care of while buying a bike. So let's know what you should keep in mind while buying a second hand bike…
It is necessary to investigate- While buying an old bike, it is most important to research it properly. Along with the paper, also check whether the company that you are buying is making the company right now. After the bike stops, it is very difficult to get it repaired. Also check that the warranty of the bike ends after the bike is modified. In such a situation, you may have difficulty in getting the servicing done.
Accidental is not a bike- While purchasing the bike, also keep in mind that there is no dent of any kind in the design. Whether the bike's soccer, rim and handle are fully fit or not. If you see disturbances in them, then think before buying the bike.
Start the bike and check- Start by kicking any bike while buying it, because it can tell you whether its engine is good or not. On fixing the engine, the bike will start in just two-three kicks. If this does not happen then there may be a problem in the bike. So check it properly.
Do check the chassis and engine number. If you are buying an old bike, then combine the engine number and chassis number of that bike from the registration certificate and also check the number of the bike. Also check the insurance paper properly. Apart from this, you can also take help of RTO for more investigation.
Take care of maintenance and price too- The maintenance of any bike increases its life, in such a situation, while taking a second hand bike, please check that it has been serviced on time and how much it costs. Also verify that its gear, clutch accelerator, suspension, indicator, headlight, taillight and handle etc. are correct by riding the bike. This will also help you to price according to the condition of the bike.
read this also-
Auto companies made huge profits in February, know which company sold how many vehicles
This car company made a tremendous record of sales, sold 1,64,469 vehicles in just 28 days
.