America has taken a loan of 15 lakh crores from India, a loan of 60 lakhs on every American
America total debt: According to a report, the debt burden on the world's largest economy has reached $ 29 trillion ($ 29 trillion).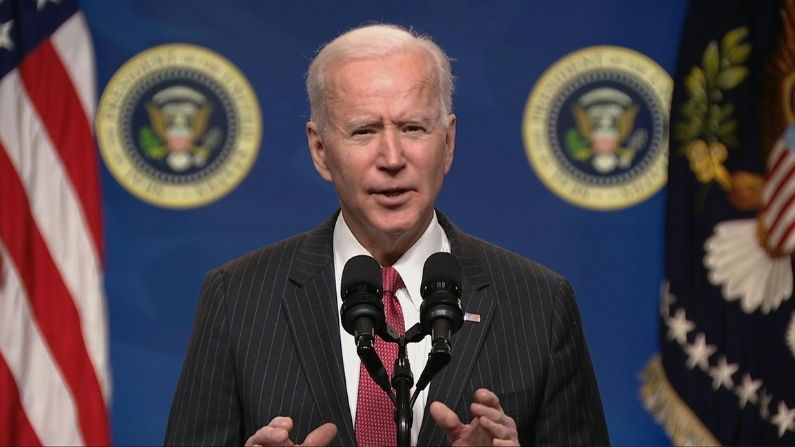 US President Joe Biden (file photo).
The global economy has been severely affected due to Corona. The American economy is also not ineffective by this. The American economy is about 7 times larger than India and is worth $ 21 trillion. According to a report, the debt burden on the world's largest economy has increased to $ 29 trillion ($ 29 trillion). This is about 10 times more than the Indian economy. The US has also taken a loan of $ 216 billion (about 15 lakh crore) from India. The national debt on the US in 2020 was $ 23.4 trillion. According to this, every American had a debt of 72309 dollars (more than 52 lakhs).
After this report, every American currently has a debt of about 84,000 dollars (more than 60 lakh rupees). US Congress Alex Mooney said that America has taken the maximum loan from China and Japan, which is not even its friend. Mooney said that China has always been a competition for America. It has taken a loan of $ 1-1 trillion from both China and Japan. Considering the increasing debt burden, Congress Mooney has opposed a new relief package of $ 1.9 trillion. Brazil also has a debt of US $ 258 billion on the US. In 2000, the US had a debt of $ 6 trillion, which doubled during the Obama regime.
Additional debt of $ 104 trillion to be made by 2050
Congress Mooney said that Obama was the President of the country for eight years and the debt burden increased very fast during his reign. Congress Mooney has also appealed to other MPs to consider it before approving the new relief package. He even said that the Congressional Budget Office estimates that by 2050, the US will borrow $ 104 trillion more. This is a very frightening figure.
India will take loan from 12 lakh crore market
Talking about India, the government has decided to take 12 lakh crore loan from the market in this budget for the financial year 2021-22. At present, the total debt on the government is 147 lakh crore rupees. After the announcement of taking loan in the new financial year, this figure becomes 159 lakh crore. Economy has been projected to decline by 7.3 per cent in the current financial year. Explain that for the current financial year ie 2020-21, the government has estimated the fiscal deficit to be 9.5 percent of GDP. This deficit estimate has been kept at 6.8 percent of GDP for the next financial year i.e. 2021-22.
Also read, Reliance, Google, Facebook, Tata, Amazon's entry preparations in the world of digital payments
Also read, if you have an account with SBI Bank, you can get 'cheap' petrol! Learn how?
.
Kanyadan vs Sukanya

LIC Policy Revival