Watch | Business Matters: What do macro economic indicators tell us about India's performance?
This week, we will dive a bit deep into the Indian economy. It's been a while since we have looked at specific macro indicators. Ever since the government released GDP numbers for quarter ended September, how have things looked? A bit bright and a bit dark.
Private sector survey
As per the S&P Global Purchasing Managers' Index survey released monthly, the manufacturing sector did pretty well in December, with new orders rising at the fastest pace since February 2021 even though selling prices surged more than input costs for the first time in two and a half years.
Core sector trends
Core sector data which reaches us with about a month's lag, showed November having bounced back after a shocking slowdown in October. Last week we saw that it had been a bumpy ride. After a shocking dip in October, it is back up at 5.4%. Here's how core sector growth has been: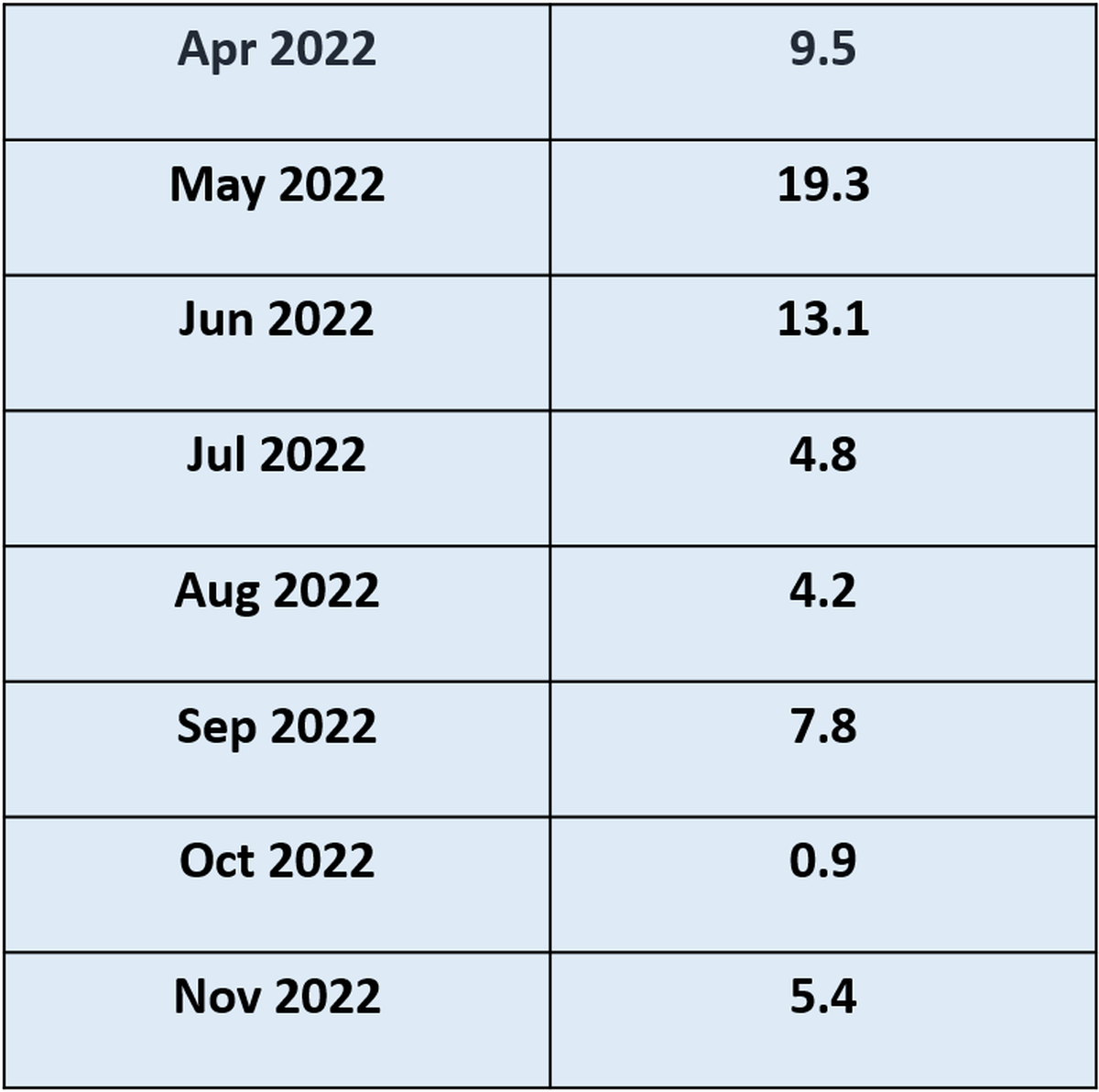 GST trends
Among the many macroeconomic indicators, consistency in GST growth has offered reason for cheer. Not just growth in every month this financial year but also exceeding Rs. 1.4 lakh crore in absolute terms every month for 10 months.
Our own report earlier this week quotes KPMG as saying that Rs. 1.5 lakh crore collections would be the new-normal, given that December numbers came in after the peak buying during the festival season had  ended.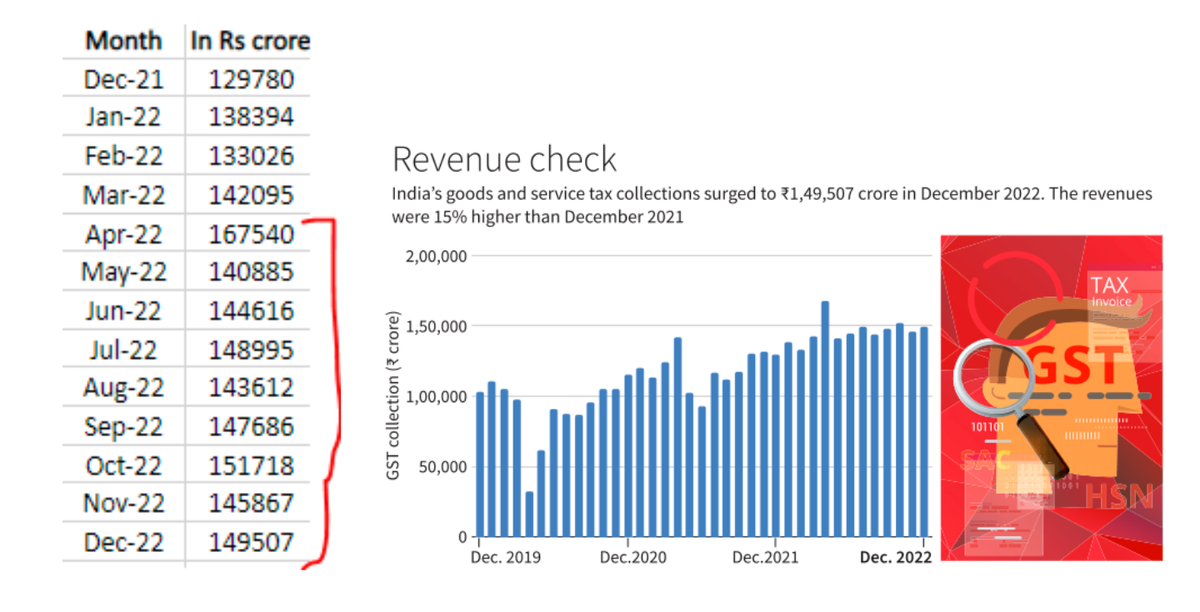 Loan growth
Loan growth is a good lead indicator for economic performance. But the figures have qualifiers. Let's look at those. The Reserve Bank's Report on Trend and Progress of Banking, 2021-22 shows that credit had rebounded in that year, helping expand the consolidated balance sheets of Indian banks.
But do remember that the previous year was when the country was laid low by the pandemic. In a sign of economic recovery, loan growth has sustained through the first half too. Even there, Bank of America analysts pointed out in an October report that a low base effect and wholesale price inflation likely helped inflate credit numbers. Data for the second half of the year will tell us whether this trend would sustain.
Jobs
This seems to have been the Indian economy's Achilles heel for a while now. The government last month cited rural employment guarantee scheme MGNREGA data to show declining demand, meaning that other consistent sources of employment were taking root. The Centre for Monitoring Indian Economy (CMIE) released data yesterday, indicating that unemployment touched a 16-month high at 8.3% in December. Urban unemployment crossed 10%.
Script and presentation: K. Bharat Kumar
Production: Shibu Narayan
Videography: Johan Sathyadas