Tourism prospect of the Kalosavam event is yet to be explored in the State in such a way to attract national and international visitors
| Photo Credit: K. Ragesh
Despite its reputation of being the biggest students' arts festival in Asia, a concerted effort to push the Kerala School Kalolsavam, State School Arts Festival, to the national and international arena for better visibility is yet to be a reality.
The poor number of national and international visitors to the festival reinforces the need for better initiatives on the part of the State government to push the Kalolsavam, a celebration of young talents, to the global audience.
Also read |Kerala School Kalolsavam 2023: The need to take Ottanthullal forward
A domestic affair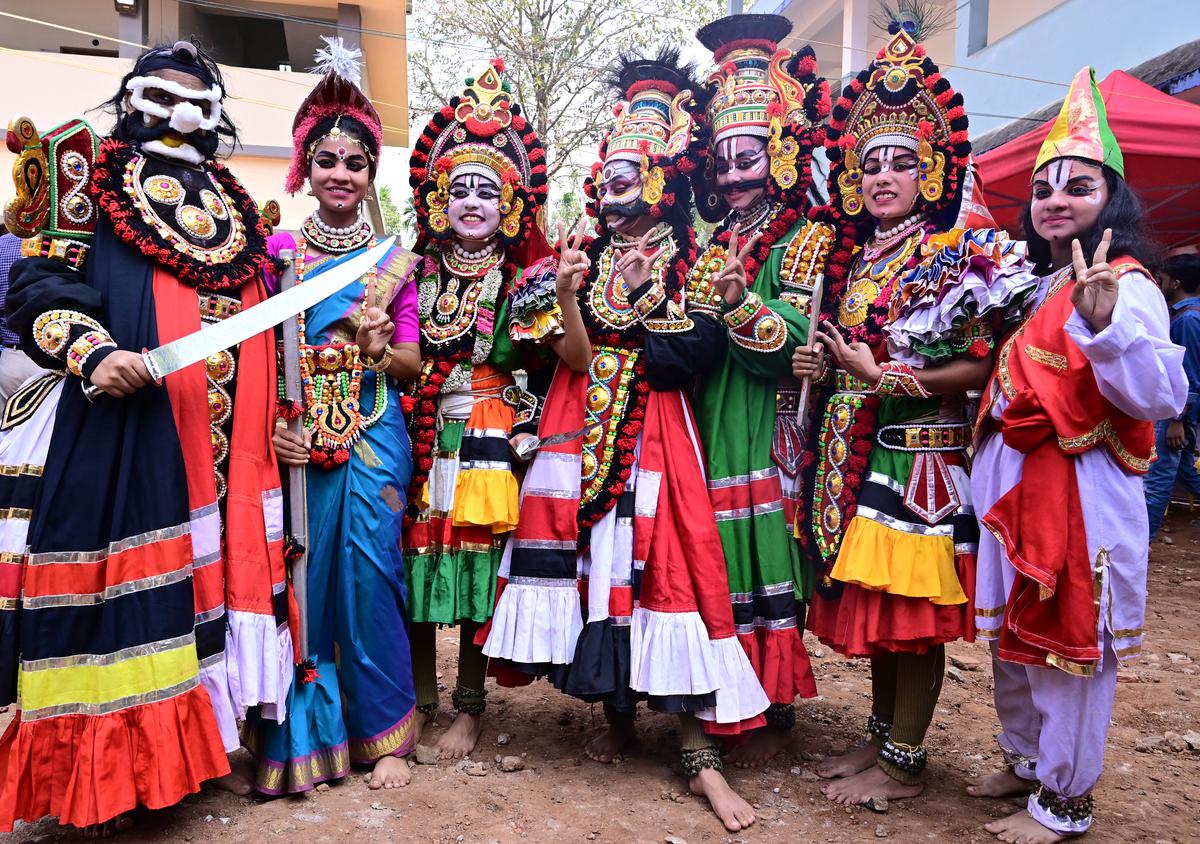 Apart from Kerala's traditional artforms, other states' artforms like Yakshaganam and Kuchipudi are also featured in Kerala School Kalolsavam
| Photo Credit:
SAKEER HUSSAIN
"It's almost a domestic affair now though the possibilities are unpredictable. A strategic campaign with the support of national and international media is required to break local boundaries for better visibility," said a former Education department official who was associated with the management of previous festivals. He said there should be initiatives to project the event like theatre festivals or literary festivals, apart from inviting delegates.
Art trainers, including Sopanam artiste Njeralathu Harigovindan, who are attending the festival said no other event could offer such a long list of live events involving trained students who were likely to emerge as eminent performers in the future. They said the presence of international and national delegates at the festival would double their chances of winning bigger platforms.
Also read |From a single-column news report to grabbing headlines, Kalolsavam's tryst with the media
Kerala's cultural heritage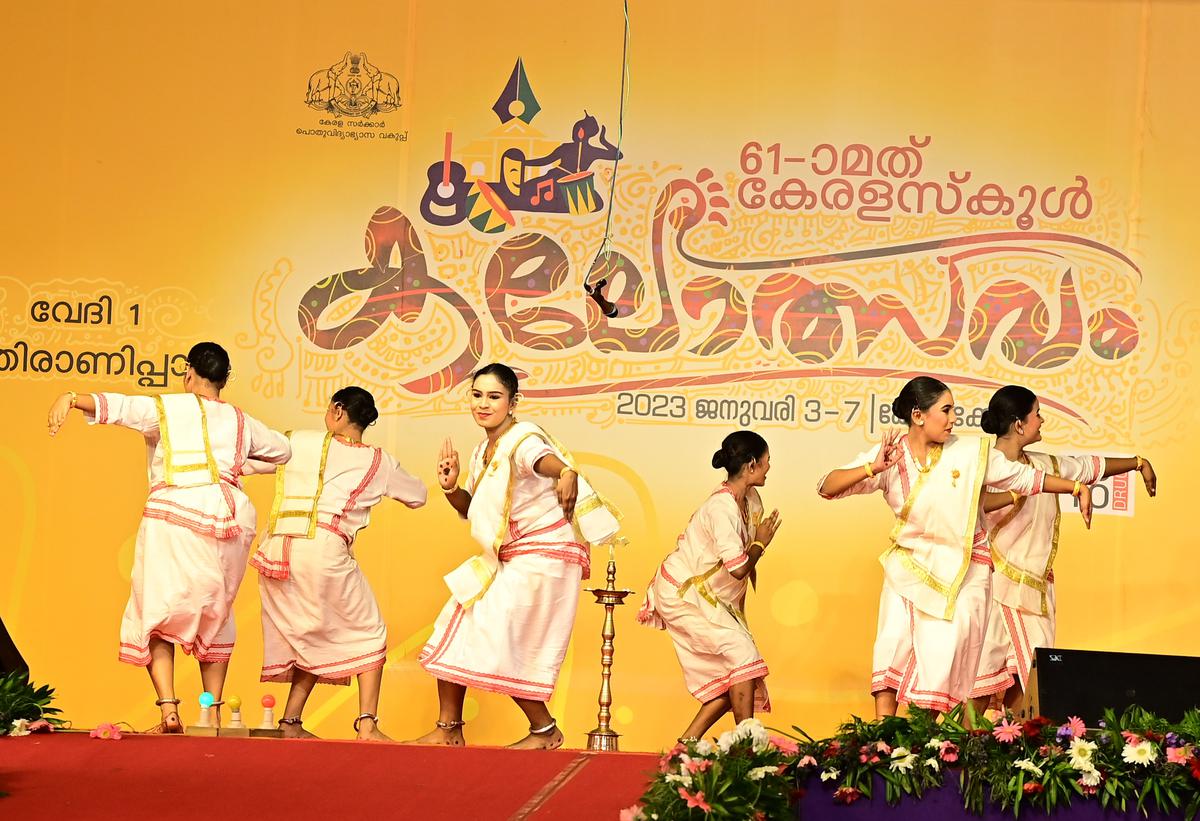 Team of St.Josephs Higher Secondary School, Kollam, performing Margam Kali (HSS) at the 61st Kerala School Kalolsavam, State School Arts Festival, in Kozhikode
| Photo Credit:
SAKEER HUSSAIN
"Though there were proposals aplenty, the school Kalolsavam is yet to be projected before the tourism circle. The Central government is hardly a part of it now. I really felt sad as there were no international tourists at the venues," said N. Sidharthan, a Bharatanatyam trainer. He added that showcasing students' talents before tourists was an ideal way to showcase Kerala's cultural heritage before a global audience.
Young entrepreneurs in the tourism sector said foreign tourists' passion for the traditional arts of Kerala was well known, but no one was found exploring the Kalolsavam venues. Had the Tourism department ensured better coordination, tour operators would have publicised the event among visitors, they said.
"We feel there should be a dedicated space for national and international delegates at all venues. Inviting acclaimed international artistes too will take the event to the next level," said T.S. Naveen, a former participant of the arts festival. He said there should be efforts to create a good digital repository for each edition for international promotional activities.